ART and ORGANISM
WORD
THE TRANSFORMATIVE LEARNING EXPERIENCE
.
ALL learning transforms the organism to some extent. 
But some learning experiences go beyond mere KNOWING to a deeper sense of REALIZING
THESE are TRANSFORMATIVE
.
"The transformative learning experience is recognized when course content is realized beyond mere knowing.  A realization that is owned by the student in ways that enable its creative applicability in other contexts. The difficulty is in the fact that meaning for us and for each individual student are never exactly the same. But as teachers we can launch students into the world where they can grab hold of the abstract knowledge we want them to realize by finding, in their own depths, the ties that bind content to life and foster a life of creative connections. Enabling students to do this is an aspect of the true teacher's self-actualization, "their greatest legacy."(adapted from Chap 2 of The Phenomenological Heart of Teaching and Learning (Routledge 2019) Chap 2, p.29; and see Greenberg et al. 2015 (key Powerpoint slide accompanying lecture below)
 .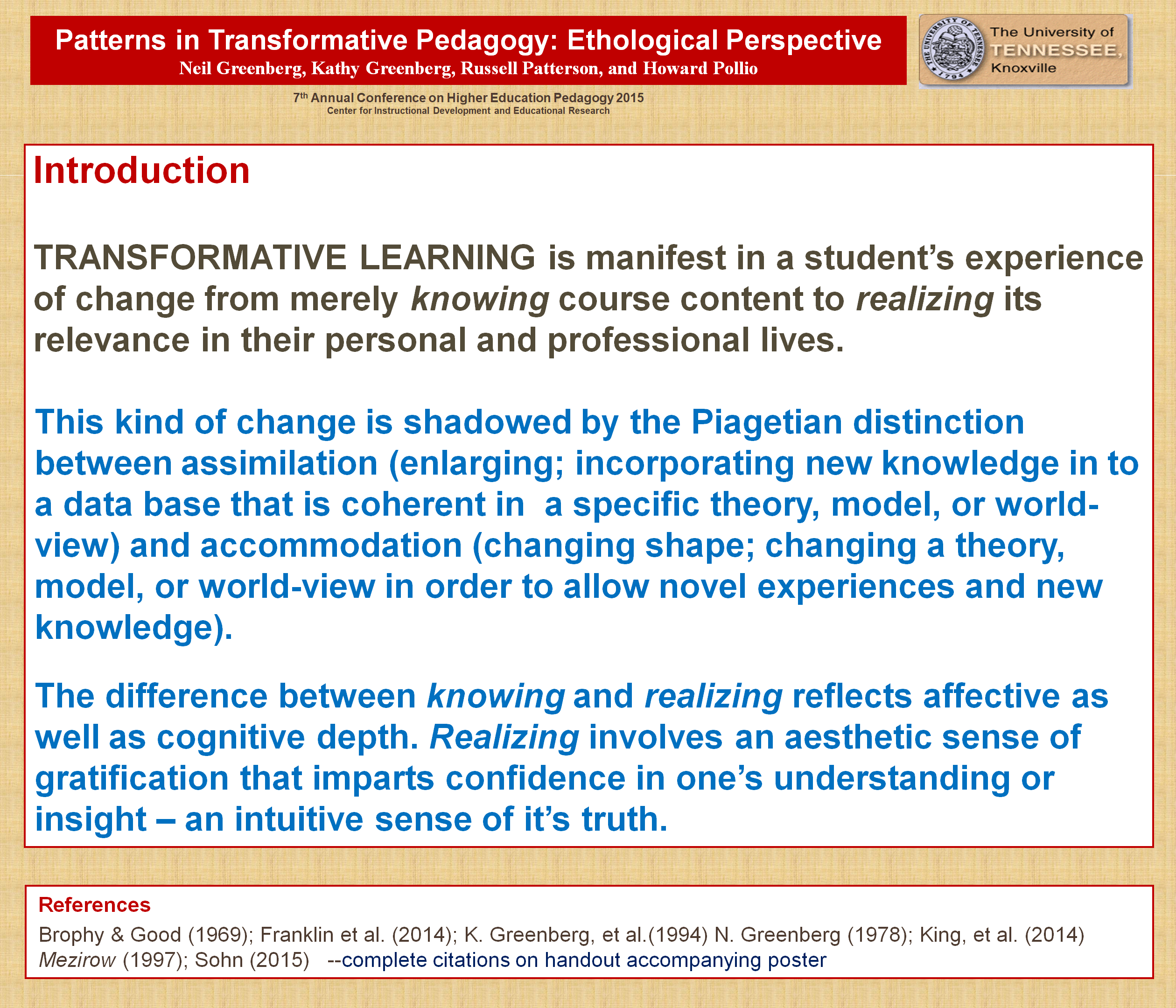 .
Read brief excerpt from KH Greenberg et al. on trasformative learning